UPSC
IAS Interview: (FOR BEST IAS COACHING BOOKS CLICK HERE)
IAS interview is a half-an-hour exercise which can change your life. A high score in UPSC interview can sometimes create a difference of more than 100 marks with fellow candidates in just under 30 minutes. Being the last round, this would give one, an unassailable lead in India's toughest competition – UPSC Civil Services Exam (CSE). Though the final rank list is prepared by taking the sum of UPSC mains marks and interview marks, very often we see that interview high-scorers top the final selection list too.
Start early! (FOR BEST IAS COACHING BOOKS CLICK HERE)
It is very important not to lose time. Start early. Don't wait for the results of UPSC Civil Services Main exam. Start polishing your personality as early as possible.IT IS THE BEST QUALITY .
Know your-self(FOR BEST IAS COACHING BOOKS CLICK HERE)
The most crucial problem with us is that we don't know ourselves fully. A human being has so many skins inside, covering the depths of the hearts. We know so many things, but we don't know ourselves. Try to know the different aspects of your personality, even hidden or unknown. If any of your personality traits does not suit an IAS officer, try to overcome that weakness. TO SHOW BEST OF YOUR'S
Read your resume multiple times(FOR BEST IAS COACHING BOOKS CLICK HERE)
Most of the questions in UPSC interview will be based on the resume of the candidate. Copies of the Detailed Application Form (DAF) will be shared with each of the board members. It is extremely important not to fumble on personal questions. Revise your resume many times and prepare well for questions from areas like hobbies, education, work experience, service-preference etc.(give preference to your ug degree)
Develop a positive attitude(FOR BEST IAS COACHING BOOKS CLICK HERE)
There are many myths and rumors about IAS interview. You might have bad experiences from previous interviews as well. But don't let negative thoughts to ruin your chances. Don't worry about matters – interview board, position, questions etc. – which are beyond your control. Hope for the besT control. Hope for the best.
Don't take UPSC interview in a light spirit(FOR BEST IAS COACHING BOOKS CLICK HERE)
Be serious about the process and questions. Give respect to the board members who take your personality test. Never underestimate the persons in the board. They have vast experience and knowledge. Don't be too casual on serious questions.
Toppers Marks – 1120 marks out of 2025 (55.3 percent)
Nandini K R, an officer of the Indian Revenue Service (Customs and Central Excise), has topped the examination, the result of which was declared on 31 May 2016.
She got 1,120 marks (927 in the main exam and 193 in the interview) out of the total of 2,025. This corresponds to 55.3 percent.
Anmol Sher Singh Bedi, Rank 2, got 1,105 marks (54.56 percent).
The third rank holder Gopalakrishna Ronanki secured 1,101 marks (54.37 percent).
Among the candidates who are selected in the first list, the one with the lowest marks is Abhishek Srivastava, who has got the 1,099th rank. He has secured a total of 817 marks, or 40.34 percent.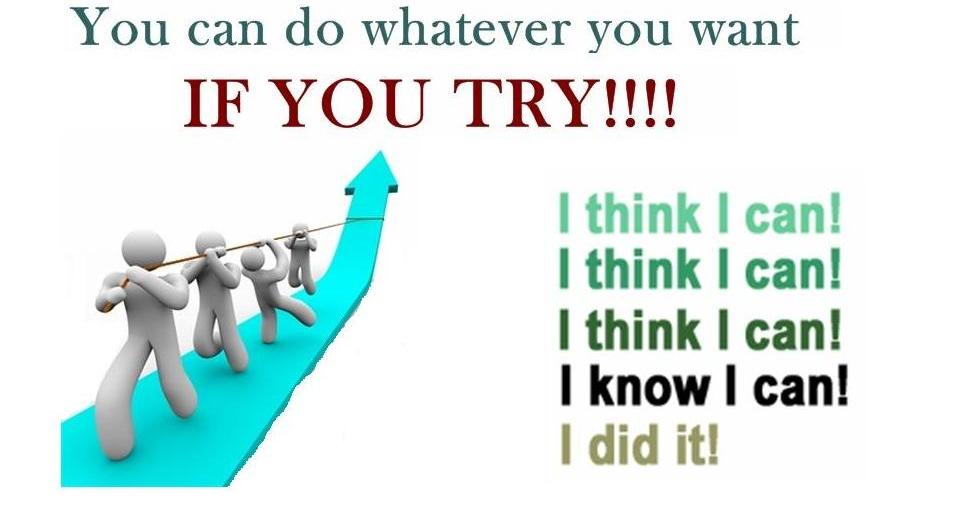 Develop self-confidence(FOR BEST IAS COACHING BOOKS CLICK HERE)
Everyone loves people with self-confidence. If you are sure about your beliefs, answers or solutions, express them confidently. But at the same time ensure that you don't go overboard. Remember that the line between self-confidence and arrogance is very narrow.
Don't say lies to impress UPSC interview board. Never create fake facts in your resume. Very often they will catch you.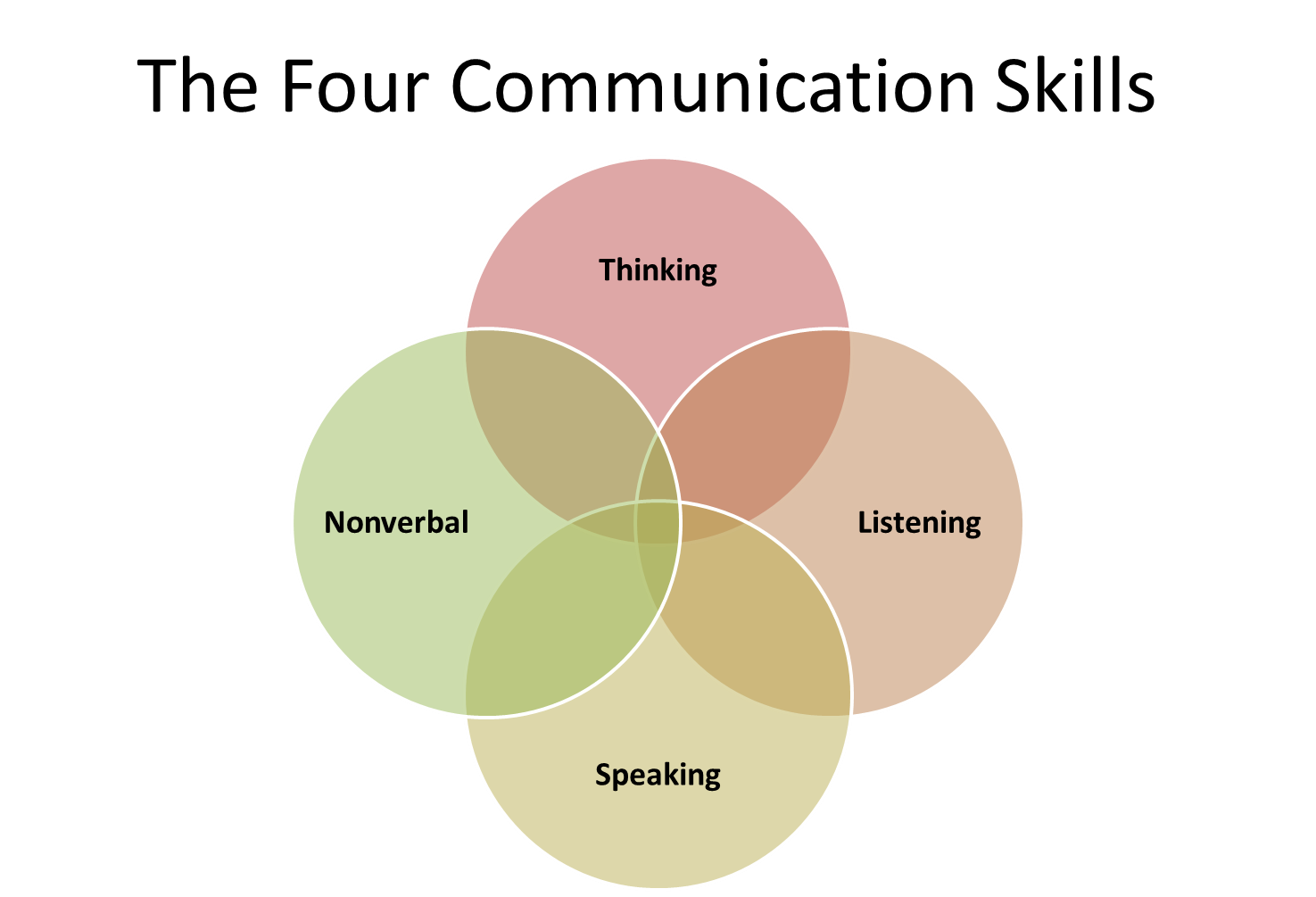 Improve your communication skills(FOR BEST IAS COACHING BOOKS CLICK HERE)
Improve your command over the language for UPSC interview. If you search for words in the 25-30 minutes UPSC personality test, you may run short of time to express your ideas completely. Listening to debates and news on television channels is one practical way to improve communication skills. Also, start talking with your friends in the medium for UPSC interview.
Get straight to the point(FOR BEST IAS COACHING BOOKS CLICK HERE)
Master the art of giving to-the-point answers. Very often, long answers can be condensed into crisp, but interesting statements. If you need more guidance on do's and don'ts for IAS interview, come and interact with as @ shanmugam ias academy.
Don't stop reading newspapers(FOR BEST IAS COACHING BOOKS CLICK HERE)
Candidates often stop reading newspapers once the UPSC main exam is over. But, information about current happenings is very important for IAS interview, just like the UPSC main exam. Have a general idea about the major happenings for last one year. Also, be familiar with the headlines and stories of the newspapers on the interview day.
Prepare well on your hobbies(FOR BEST IAS COACHING BOOKS CLICK HERE)
Very often this is the first question UPSC interview board ask, many times in a light mood. Make sure you start well. Don't give cliche answers. Hobbies help the interviewer to understand the personalities of candidates. Keep practicing your hobbies till the last week before UPSC interview.
Revise your optional subject(FOR BEST IAS COACHING BOOKS CLICK HERE)
It is seen that many candidates tend to neglect their optional subject after UPSC CSE Mains. But UPSC interview panel may ask questions from your optional subject on the interview day. Brush up recent happenings related to your optional subject.
Go through your graduation text books(FOR BEST IAS COACHING BOOKS CLICK HERE)
UPSC expects candidates to take their graduation seriously. As this is one area where the interview panel perceives the candidates to have expertise with. So, more in-depth questions can come from this area.
Learn to give balanced answers(FOR BEST IAS COACHING BOOKS CLICK HERE)
Your views should be balanced and impartial. This does not mean that you should not take a stand. Ideally, you should have stand – without any political or social biases. Once you take a stand on controversial topics, be prepared with your justification for the same. Don't give sweeping generalizations without a proper base.
Know your district and state(FOR BEST IAS COACHING BOOKS CLICK HERE)
Questions may be asked about the district and state. Collect details about your birth place. Know the problems in your village or city. Be prepared with solutions as well.
The questions may be from a wide area of topics/subject. You sometimes may not be knowing answers of many. If you do not know anything about a topic you are asked, then admit that you do not have any idea. Don't panic. Keep calm. Your emotional intelligence matters. Nobody knows about everything under the Sun. UPSC board obviously knows that.
Don't compromise your moral integrity(FOR BEST IAS COACHING BOOKS CLICK HERE)
UPSC not only measures one's intellectual qualities but also social traits. Ensure that your moral integrity is sound.
Maintain a positive body language(FOR BEST IAS COACHING BOOKS CLICK HERE)
Reinforce your spoken words through your body language. Avoid gestures which do not suit the occasion.
Understand the real 'IAS interview questions'(FOR BEST IAS COACHING BOOKS CLICK HERE)
Most of the questions forwarded as 'IAS interview questions' on the internet are not questions asked in UPSC interview. UPSC says 'The interview test is not intended to be a test either of the specialized or general knowledge of the candidates which has been already tested through their written papers'
Don't be swayed by rumors(FOR BEST IAS COACHING BOOKS CLICK HERE)
Many UPSC candidates are seen to be carried about by the rumors about the personality test. Certain boards are seen are tight in awarding marks while others are perceived as liberal. Though slight variations may come, in reality, all boards award high and low marks depending on the performance of the candidate on the date of UPSC interview.
Use common sense(FOR BEST IAS COACHING BOOKS CLICK HERE)
Sometimes UPSC members ask questions which can be answered just by using common sense. But the stress on the interview day may hamper your thinking process. Realize that common sense is not common. Expect some puzzles which require on-the-spot critical or lateral thinking.
Dress neat(FOR BEST IAS COACHING BOOKS CLICK HERE)

The first impression matters. But it is not necessary to wear expensive blazers or suits for UPSC interview. Be comfortable with what you wear. For gents, a light colored shirt and dark trousers should give a professional appearance. A simple churidar or saree is recommended for ladies. Whatever you wear, in that dress you should look confident and neat.
Re-check your documents(FOR BEST IAS COACHING BOOKS CLICK HERE)
We advice to carefully verify the documents before-hand to avoid last minute panic. Ensure that you have all necessary documents ready.
.
Take mock IAS interviews(FOR BEST IAS COACHING BOOKS CLICK HERE)
Rehearsals help to avoid common mistakes. Good mentors and friends can find your strengths and weakness and suggest necessary suggestions. For mocks contact @ shanmugam ias academy
Be yourself(FOR BEST IAS COACHING BOOKS CLICK HERE)
Don't try to present before UPSC board a fake personality. Don't mug up ready-made answers for UPSC interview. Be yourself and express your opinion.
Summary it is very important to know about previous interview results
(FOR BEST IAS COACHING BOOKS CLICK HERE)
As repeatedly asserted by toppers, UPSC interview in most cases is a friendly exercise. There is not much to fear about, except that your chances of selection depend on it. Be truthful to yourself and answer confidently. All the best…………
IT is very important to know about previous interview results:
(FOR BEST IAS COACHING BOOKS CLICK HERE)
LET US UNDERSTAND THE PROCESS FROM PREPARATION TO PERFORMANCE :
* A Statistical Analysis : Following Table shows Interview marks of 590 selected candidates of General Category in CSE:
Marks Scored No. of candidates falling in this Range Of Marks
Upto 100 001
101 to 120 001
121 to 140 018
141 to 160 108
161 to 180 197
181 to 200 194
201 to 220 071
—–
Total 590
—–
Let us simplify :
Scores no. of candidates Percentage Cumulative %
Upto 140 020 03.39 –
141 to 160 108 18.31 21.70
161 to 180 197 33.39 50.09
181 to 200 194 32.88 87.97
201 to 220 071 12.03 100
Conclusions:
Effective range of marks is 141 to 220 (96.61% of candidates fall in this range)
Bottom 50% of candidates score upto 180 marks.
Top 50% of candidates score between 181 and 220 marks.
Top 12% of candidates score between 201 and 220 marks. (should be your targeted marks)
What UPSC says:(FOR BEST IAS COACHING BOOKS CLICK HERE)
"The Civil Services (main) Examination shall consist of:
Written Examination and
Personality Test (Interview)"
Above words have two cryptic clues:
Interview i.e. the last part of the Main Examination yet not over. Continuity of preparation till the interview date is expected. Cannot afford to stop preparing till the results of Written Examination.
Next part of the Examination is Personality Test. It is different and needs different and unique type of preparation.
To give a full and clear insight of the Personality Test (Interview), UPSC explains and clarifies in detail:
"The candidate will be interviewed by a Board who will have before them a record of his/her career. He/she will be asked questions on matters of general interest.The object of the interview is to assess the personal suitability of the candidate for a career in public service by a Board of competent and unbiased observers. The test is intended to judge the mental caliber of a candidate. In broad terms this is really an assessment of not only his/her intellectual qualities but also social traits and his/her interest in current affairs. Some of the qualities to be judged are mental alertness, critical powers of assimilation, clear and logical exposition, balance of judgment, variety and depth of interest, ability for social cohesion and leadership, intellectual and moral integrity".
"The technique of the interviewis not that of a strict cross-examination but of a natural, though directed and purposive conversation which is intended to reveal the mental qualities of the candidate."
"The interview test is not intended to bea test either of the specialised or general knowledge of the candidates which has been already tested through their written papers. Candidates are expected to have taken an intelligent interest not only in their special subjects of academic study but also in the events which are happening around them both within and outside their own state or country as well as in modern currents of thought and in new discoveries which should rouse the curiosity of well educated youth."
IAS TOPPERS ANSWERS(FOR BEST IAS COACHING BOOKS CLICK HERE)
How can you drop a raw egg onto a concrete floor without cracking it?

A. Concrete floors are very hard to crack! (UPSC Topper)

Q. If it took eight men ten hours to build a wall, how long would it take four men to build it?

A. No time at all it is already built. (UPSC 23 Rank Opted for IFS)


Q. If you had three apples and four oranges in one hand and four apples and three oranges in the other hand, what would you have?

A. Very large hands. (Good one) (UPSC 11 Rank Opted for IPS)


Q. How can you lift an elephant with one hand?

A. It is not a problem, since you will never find an elephant withone hand. (UPSC Rank 14 Opted for IES)


Q. How can a man go eight days without sleep?

A. No Probs , He sleeps at night. (UPSC IAS Rank 98)


Q. If you throw a red stone into the blue sea what it will become?

A. It will Wet or Sink as simple as that. (UPSC IAS Rank 2)

Q. What looks like half apple ?

A: The other half. (UPSC - IAS Topper )
What can you never eat for breakfast ?

A: Dinner.


Q. What happened when wheel was invented ?

A: It caused a revolution.


Q. Bay of Bengal is in which state?

A: Liquid (UPSC 33Rank )


* Below are the Interview Questions, which were asked in HR Round..... *

* No one will GET second chance to impress.... *

* Very very Impressive Questions and Answers..... ... *

*Question 1:** *


You are driving along in your car on a wild, stormy night,

it's raining heavily, when suddenly you pass by a bus stop, and you see three people waiting for a bus:

An old lady who looks as if she is about to die.

An old friend who once saved your life.

The perfect partner you have been dreaming about.

Which one would you choose to offer a ride to, knowing very well that there could only be one passenger in your car?

This is a moral/ethical dilemma that was once actually used as part of a job application.

* You could pick up the old lady, because she is going to die, and thus you should save her first;

* or you could take the old friend because he once saved your life, and this would be the perfect chance to ! pay him back.

* However, you may never be able to find your perfect mate again.

The candidate who was hired (out of 200 applicants) had no trouble coming up with his answer. Guess what was his answer?

* He simply answered: *

"I would give the car keys to my Old friend and let him take the lady to the hospital. I would stay behind and wait for the bus with the partner of my dreams."

Sometimes, we gain more if we are able to give up our stubborn thought limitations. Never forget to "Think Outside of the Box."

*Question 2: *

What will you do if I run away with your sister?"

The candidate who was selected answered " I will not get a better match for my sister than you sir"

* Question 3:** *

Interviewer (to a student girl candidate) - What is one morning you woke up & found that you were pregnant.

Girl - I will be very excited and take an off, to celebrate with my husband.

Normally an unmarried girl will be shocked to hear this, but she managed it well. Why I should think it in the wrong way, she said later when asked

*Question 4:*

Interviewer: He ordered a cup of coffee for the candidate. Coffee arrived; kept before the candidate, then he asked what is before you?

Candidate: Instantly replied "Tea"

He got selected.

You know how and why did he say "TEA" when he knows very well that coffee was kept before.

(Answer: The question was "What is before you (U - alphabet) Reply was "TEA" ( T - alphabet)

Alphabet "T" was before Alphabet "U"


* Question 5:*

Where Lord Rama would have celebrated his "First Diwali"?

People will start thinking of Ayodya, Mitila [Janaki's place], Lanka etc...

But the logic is, Diwali was a celebrated as a mark of Lord Krishna
Killing Narakasura. In Dusavataar, Krishnavathaar comes after
Raamavathaar.

So, Lord Rama would not have celebrated the Diwali At all!


* Question 6: *

The interviewer asked to the candidate "This is your last question of the
interview. Please tell me the exact position of the center of this table
where u have kept your files."

Candidate confidently put one of his finger at some point at the table and
told that this was the central point at the table.

Interviewer asked how did u get to know that this being the central point
of this table, then he answers quickly that

"sir u r not likely to ask any more question, as it was the last question
that u promised to ask....."

And hence, he was selected as because of his quick-wittedness.
all the best do well...
(FOR BEST IAS COACHING BOOKS CLICK HERE)