Current Affairs
Current Affairs in English
CURRENT AFFAIRS CATEGORY
Arun Kumar Bhaduri to take over as IGCAR Director
Distinguished scientist Arun Kumar Bhaduri would tomorrow take over as the Director of the Indira Gandhi Centre for Atomic Research (IGCAR), the research centre said today.
He would replace S A V Satya Murthy, who is superannuating today, it said in a release.
Bhaduri joined the training school of Bhabha Atomic Research Centre in 1983 and received the Homi Bhabha Medal for being the overall topper.
An IIT Kharagpur alumni, Bhaduri joined IGCAR in 1984 and became the Director, Metallurgy and Materials Group.
He was also the Senior Professor at the Homi Bhabha National Institute.
He received several awards, including the 'Metallurgist of the Year Award' in 2003 by the Ministry of Steel.
Reviews

Gujarat, Delhi Most Investment-Friendly; Andhra, Tamil Nadu Most Corrupt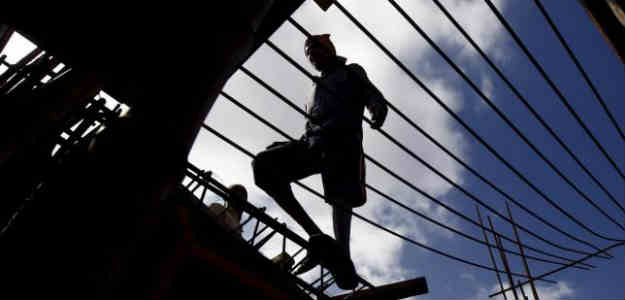 Gujarat and Delhi are India's most investment-friendly states. Bihar and Jharkhand are the worst. Andhra Pradesh and Tamil Nadu are the most corrupt states for doing business. West Bengal is the most difficult for land acquisition, environmental clearances and approvals.

These are the findings of the recent "The NCAER State Investment Potential Index", released by the National Council for Applied Economic Research (NCAER), which evolved an index to grade states on five main issues: Labour, infrastructure, economic climate, political stability and governance, and perceptions of a good business climate.

The report contains two types of rankings: First, N-SIPI 21, an index that ranks 21 states on the five issues, including through industry surveys; second, N-SIPI 30 which includes all states - including nine not covered by industry surveys - and are based on four issues, excluding perception.

The data reveals that Gujarat tops the N-SIPI 21 index, followed by Delhi and Tamil Nadu, while Delhi, Gujarat and Tamil Nadu top the N-SIPI 30 index.

Bihar and Jharkhand fall in the bottom five states in both rankings.
Reviews

China launches second Shijian-16 series satellite
China launched its second Shijian-16 series satellite. The satellite was carried by a Long March-4B rocket from the Jiuquan Satellite Launch Center in northwest China.
The Shijian-16 satellite will be used for space environment measurements, radiation and its effect as well as technology testing.
The first Shijian-16 satellite was launched in October 2013.
This launch was the 231st flight by a Long March rocket.
Long March-4B rocket
It is used for the launch of sun-synchronous orbit meteorological satellites.
It was first introduced in May 1999 and was developed by the Shanghai Academy of Space Flight Technology (SAST), based on the Chang Zheng-4.
It is capable to launch a 2800 kg satellite into low Earth orbit, developing 2971 kN at launch.
The 248470 kg rocket is 45.58 meters long and has a diameter of 3.35 meters.
Reviews

Parrikar dedicates DCN to the nation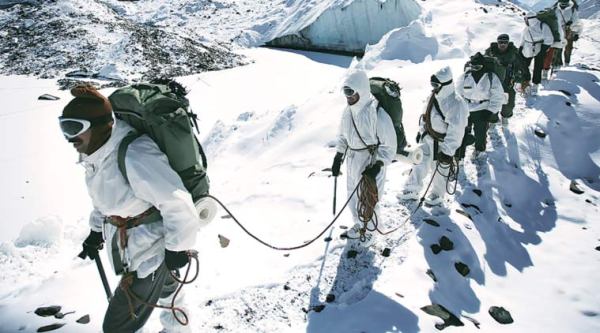 Defence minister Manohar Parrikar today said defence communication network (DCN) is an important step towards joint operation and integrated communication architecture between the Army, Navy and Air Force. Dedicating the DCN to the nation, Mr Parrikar said these tri service net centricity will put in place the mechanism for jointmanship which will exponentially improve the military might of the nation in operations. Mr Parrikar complimented the Corps of Signals of Indian Army on the exemplary implementation of the first tri-services network of the Armed Forces, thus realising the vision of Digital India.

Chairman chief of staff committee and chief of the Air Staff Arup Raha said DCN is a major step towards ensuring Network centricity across the three services. Mr Raha said the network provides converged voice, data and video services to the Tri-services based on secured system with adequate redundancy.

Lt Gen Nitin Kohli, signal officer in chief said the network has a pan India reach. Lt Gen Kohili complimented Premkumar Seshadri, HCL infosystems MP for implementing this unique network.
Reviews

Railway Minister launches online grievance redressal system
An online grievance redressal system is being developed by the Railways for both its serving as well as retired employees. The system 'Nivaran' will become operational by June 24, according to railways.
The main focus areas of the grievance redressal will be reimbursement of medical claims, pension claim, compassionate appointment and improvement in staff quarters. It will have provision for tracking progress on grievances and appeals.
Railway Minister Suresh Prabhu would personally be able to review and monitor the functioning of this system. Currently, serving staff have a few forums available to them that allows them to interact with administration on resolution of their issues.
However, availability of such facilities for retired staff is very limited. 'Nivaran' will benefit around 13.26 lakh serving railway employees and around 13.79 lakh retired railway personnel, the official said.
Reviews

Current Affairs in English